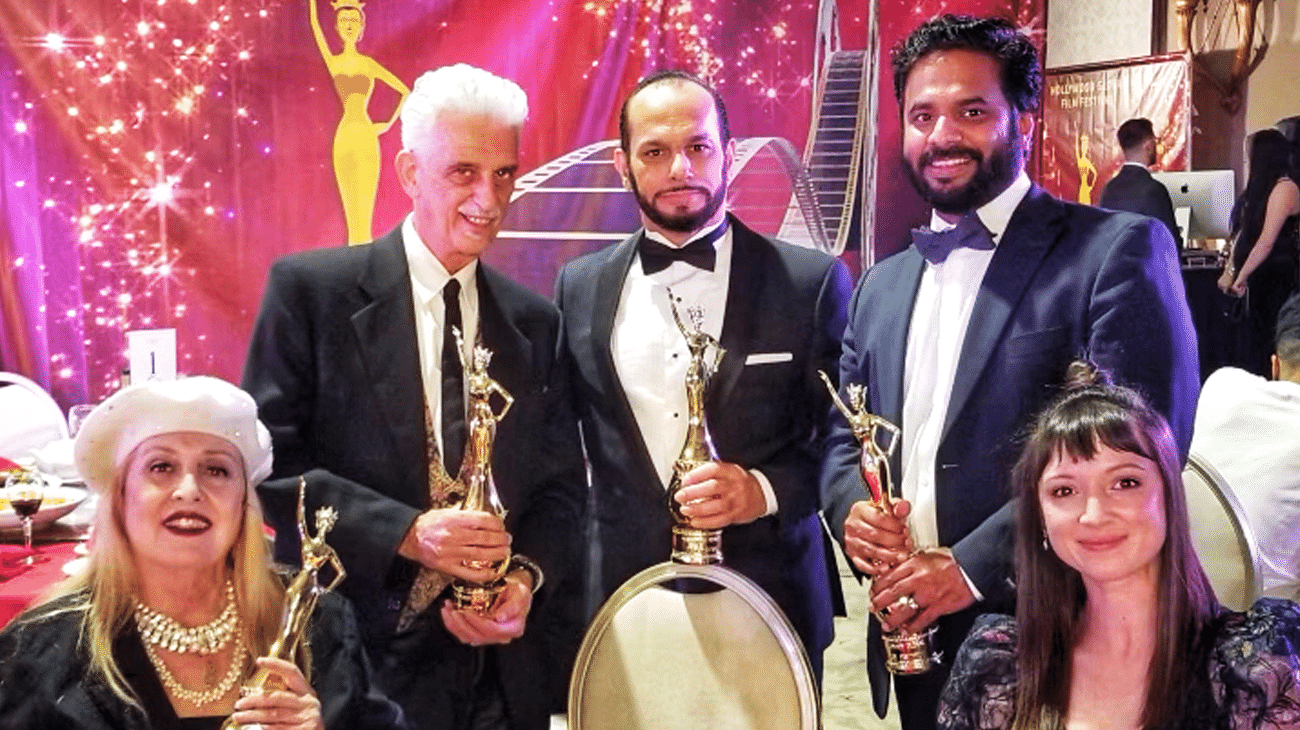 JAY Receives AWARD FROM HOLLYWOOD ACTOR PATRICK KILPATRICK
Hollywood Global Film Festival is one the most recognized film festival at the mecca of filmmaking, Hollywood. Truly one of the most marvelous experience a filmmaker may experience is the feeling of winning the golden HGFF trophy. Hollywood Global cuts through the noise and stand out with a message that's relevant, distinctive, and represents itself from other film festivals, and effectively create a share worthy filmmaker experience. Our film festival awards gala recognizes excellence in film making for maximum exposure.
Jay Mohan won the Best Experimental Film Award for the film RUINS, which he wrote and directed. It was a special moment for him to win the golden trophy Hollywood's prominent actor Patrick Kilpatrick.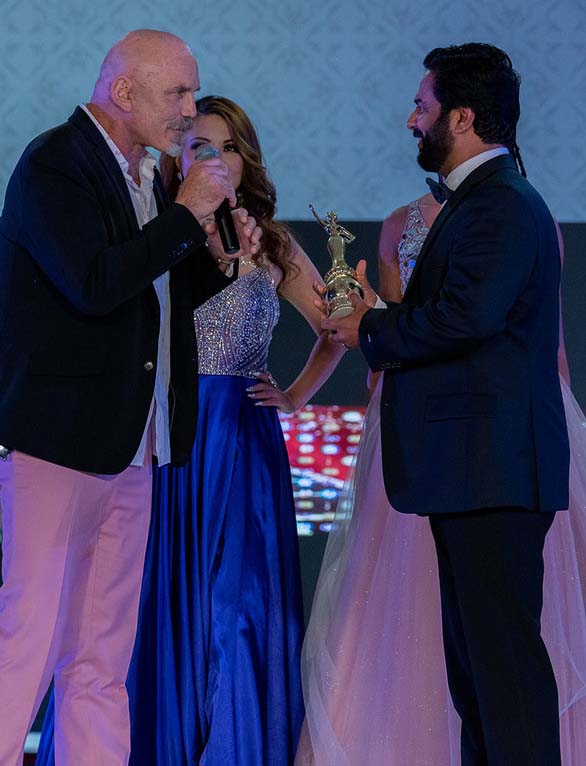 "I was thrilled to receive the award from Patrick. He was an actor whom I was looking forward to meet that day, but getting an award from him felt like a dream" – Jay
Hollywood Global Film Festival is a grand function with an elevated catwalk, winners getting escorted to stage by delegates from Global Film Queen, a 15" custom golden statuette figurine trophy, international dance and music presentations and a full pageantry ceremony in front of their fellow peers from the motion pictures industry, creating a truly one of the most memorable experiences.
The video above captures some of the snippets from the Hollywood Global Film Festival that Jay was a part of.